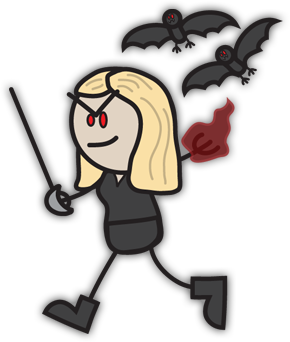 Lana
"I wasn't aware I had such prominent

eyes

on my chest."

Lana is the impetuous young rogue, whose life was tragically cut short during an underground expedition, then kick-started again upon being raised as a vampire. She's the least experienced of the group, often acting before thinking and taking advice from others in the middle of sticky situations. However, she can still manage to stand on her own as long as she doesn't get overwhelmed (and stays out of the sun).

Although she mostly stays relatively well-mannered, she has been known to be vengeful if wronged in the past, and as such, holds a special place in her heart for plotting Andil's death.