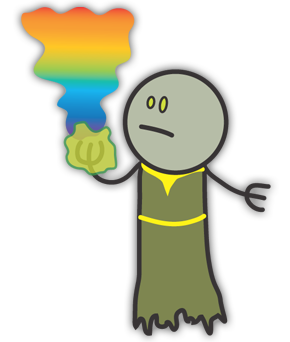 Kaalinor
"So does this mean we missed the cat-fight?"

Kaal is the ghostly remnants of an illusionist adventurer who continues his existence haunting the world with his presence and his terror. Well, his presence anyway. Kaal isn't that frightening, really, being that his wisdom is so low it must be dug for, and then once found, hopefully buried again.

Despite his seemingly useless niche in the group, he can easily pull his act together when placed in his own element. When not in said element, he usually spends his time forming pick-up lines and taking any spare moment to stare at Lana's uh... assets.