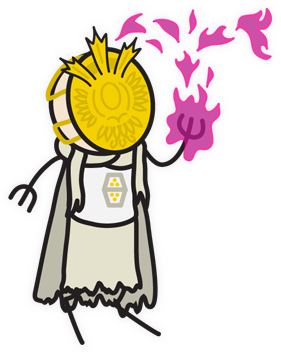 Quentas
"My skills are so far developed that I barely require my own physical senses. And you are challenging my power?"
As Aldran put it, Quentas isn't just a psion, he's
the
psion. The pinnacle of psionic development and power in the world. He is cold and calculating, putting absolutely no emotion into anything he does. The few times that he does "speak" with emotion, it is with arrogance and condescension. He sees nearly all other beings as beneath him, which makes him a very dangerous person. When presented with a chance to kill someone to save his own life, he would never hesitate.